Managed by the same resident proprietors for over 25 years our experience is second to none. We pride ourselves in offering guidance and personal attention from your initial enquiry through to the coordination of the Wedding day itself by your dedicated wedding coordinator.
Our tranquil setting, amongst 2 acres of beautiful gardens and woodland with stunning views across the river Forth offers the perfect Wedding venue for both Wedding Ceremonies and Wedding Receptions.
For a grand formal occasion, our Alexander Suite is the ideal wedding venue, whilst our Conservatory is idyllic for more intimate occasions. We are also licensed for Civil Ceremonies to take place in our hotel, or, weather permitting, within our 'secret garden'.
Alexander Suite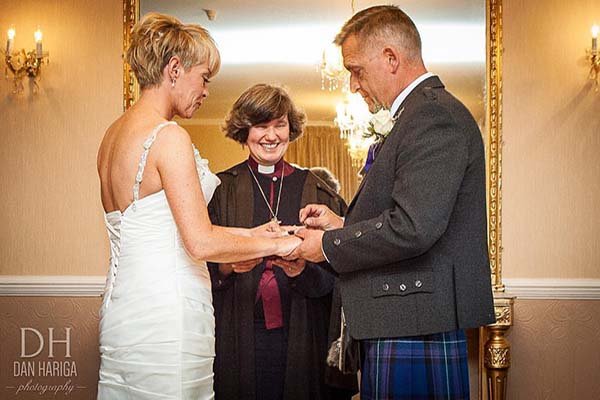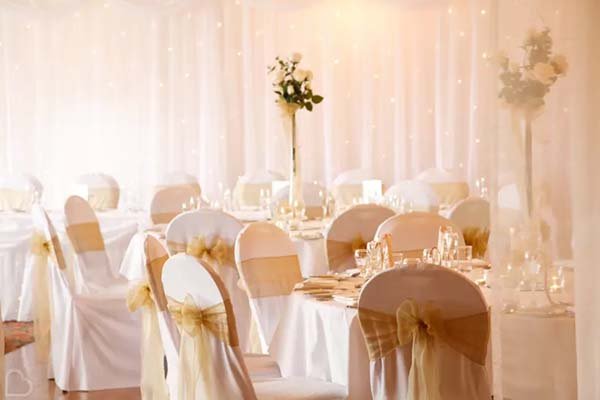 Our Alexander Function Suite has a formal seating capacity of up to 100 guests and a total capacity of up to 200 for an evening reception.
Conservatory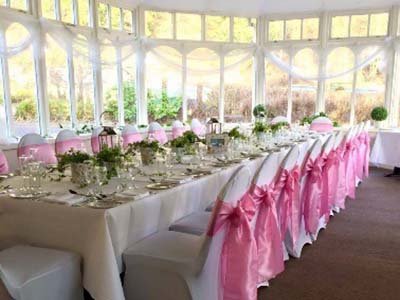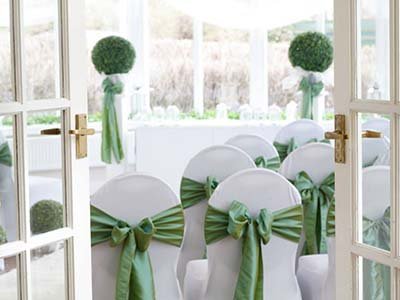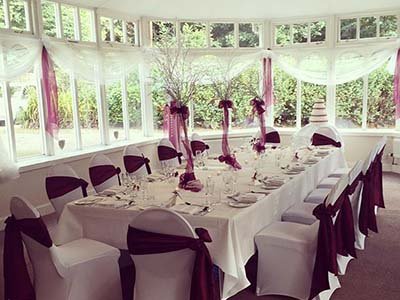 The Conservatory has a seating capacity of around 30 guests for a formal meal. Alternatively, if you would like to have your ceremony in the conservatory before enjoying your meal and evening reception in the Alexander Suite, an aisle layout can accommodate up to 50 guests.
Kingswood Gardens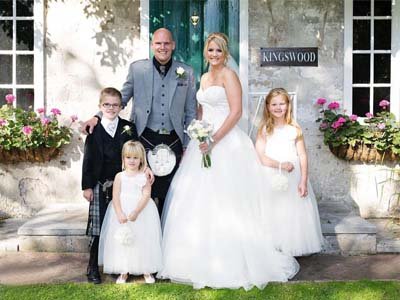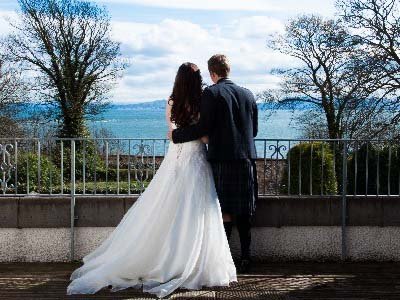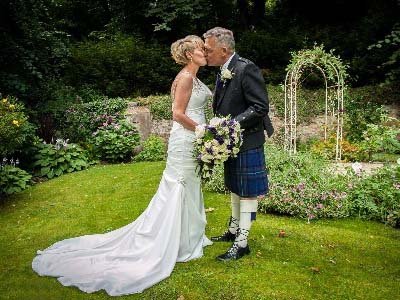 At the Kingswood, we are fortunate to have several beautiful locations for photography. Weather permitting our 'secret garden' is also a possible ceremony location. Visit our page Secret Garden for more information.
Wedding Packages
We have several all inclusive wedding packages which can be adapted to suit, alternatively we are happy to quote for your own personal requirements.
Download an instant copy of our brochure below or contact the hotel to arrange an appointment with our wedding coordinator.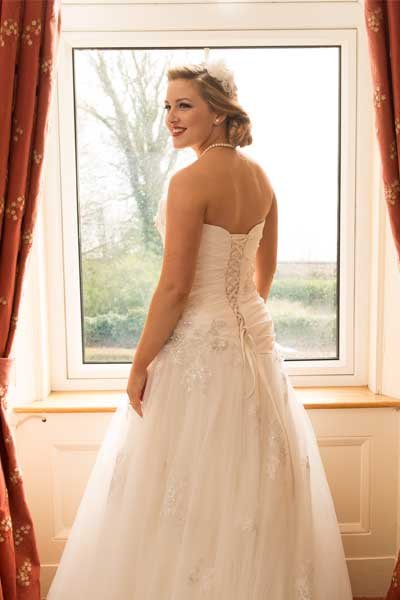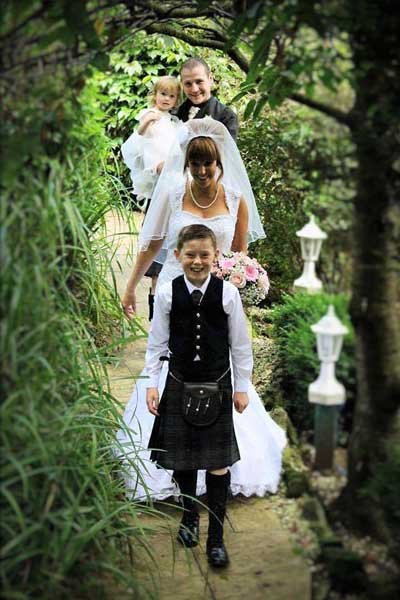 When you fill in and submit your details your copy of our Wedding Brochure will download and be available for you to view or print out. If our Wedding Brochure does not download please do not worry we will also send you a copy by email. When you request a Wedding Brochure please tick the option to sign up for our newsletter and you will receive the latest news of Wedding Fayres, Open Days and other events and offers at The Kingswood Hotel. You can unsubscribe at any time.
If you are looking for Wedding Venues in Fife, take a look at our 2017/2018 Winter Wedding Package Offers for great savings on our standard package without sacrificing quality and service.

WEDDING ON 11/11/17…..WONDERFUL
From the first time we stepped into the hotel and met Rankin to help organise our wedding it has been nothing short of a a wonderful experience.Nothing was too much trouble ,from organising the order of play on the day ,to all the tiny personal details that make a wedding a very special time…All the wonderful food and the excellent attentive staff made the day so special. All of our guests have said it was a wonderful wedding in a very special place..Could not have gone, or been any better….Wonderful memories that will last a lifetime… Sherra, November 2017, Tripadvisor
We had our wedding at the Kingswood hotel on the 30th of September this year, and they went way beyond our expectations, it has been amazing. We want to thank Rankin and his staff for the amazing day and great work. Thank you very much Mr & Mrs Pezzani, October 2017, Facebook

We had our wedding here just at the weekend and we were both thrilled at the organisation of our day. From when we first booked our wedding, Rankin was always on hand to answer my questions. The staff throughout the day were great very attentive. We had a situation where one of our wee flower girls were sick when we were waiting on our main and the staff attended to it straight away and changed the table cloth etc right away.  I stayed in a family room (room 2) the night before and it was lovely very spacious especially in the morning when their were numerous people coming in and out.  The wedding night we stayed in the honeymoon suite room 9 and it was great. The balcony was a nice touch and being able to look over the forth at night was magical. All the food was amazing the chef did a brilliant job! I would highly recommend this venue for a wedding or even a meal. We will be back to celebrate our anniversary! Thanks again to the kingswood hotel and all their staff!.
LWMP, October 2017, Tripadvisor.


We had our wedding here yesterday and couldn't of asked for a more perfect day. The staff were lovely and very helpful. Rankin was great throughout the wedding planning not sure how he put up with my 100's of emails haha!! But we couldn't of asked for a better wedding host. Thank you so much! Louise, October 2017, Facebook