Events in Fife: You will find during the Summer months and over Christmas many celebrations and events that showcase our heritage, music and sense of fun. Using the Kingswood Hotel in Burntisland as a base you can join in all of the events in Burntisland, the Kingdom of Fife and surrounding areas. Please note that events, times and venues can change and we accept no responsibility for errors in the following information. For up to date information you should get in touch with the organisers of the event you are interested in.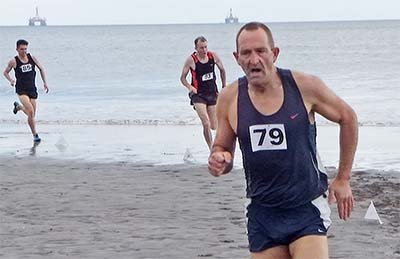 .

Kirkcaldy Beach Highland Games
Kirkcaldy's Waterfront is set to present the third UK Beach Highland Games on Saturday 10th June. There will be lots for all the family to enjoy including pipe bands, a parade, Highland dancing, athletic running events and traditional heavy events. And new for this year, there will be a tug-of-war!
Postponed due to weather. New date to be announced.
Kirkcaldy Waterfront (opposite the Mercat)





Just over a mile from the Kingswood Hotel is Burntisland Links. The Links was granted by Royal Charter in 1541 to the Burgh of Burntisland by King James V of Scotland.
Facilities include pitch and putt in the summer and play area all year round.
Burntisland highland games are held on the third Monday in July, and are Scotland's second oldest games dating back to 1652. A fairground is located on the links all summer between May and August every year.

Burntisland Fairground
Situated on the links just yards from the beach, this traditional funfair provides all you need for a great family day out. No entrance fee. Payment is on individual rides. The fair is open everyday up until Sunday 20th August 2017. Monday – Saturday 12 noon – 10pm: Sunday 1pm – 9pm.
Burntisland Highland Games
Burntisland Highland Games take place on the Links on Monday 17th July 2017. The official opening ceremony starts with a procession along the High Street featuring Burntisland Pipe Band. Attractions include highland dancing, pipe bands, heavyweights, races, track events, the Binn race, full fairground and market stalls. Event runs from 11.00am to 6.00pm.

Bonfire Night Celebrations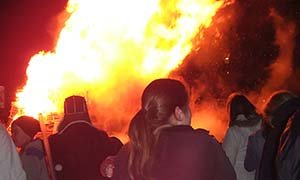 The Burntisland Bonfire & Firework Display takes place on the Links around the 5th of November every year.
As well as the bonefire and fireworks the event features a funfair and music. Entry is free but a donation would be apprieciated. Charges apply for rides at the funfair.
Details will be announced nearer the time.

Markinch Highland Games
Sunday 4th June, 2017
John Dixon Park, Balbirnie Street,
Markinch, Glenrothes KY7 6AQ
Kirkcaldy Beach Highland Games
Sat 10th June 2017 9.30am to 1.30pm
Kirkcaldy Esplanade
Waterfront (opposite the Mercat)

Cupar Highland Games
Saturday 10th June, 2017
Duffus Park,
Cupar KY15 4HY
Newburgh Highland Games
Saturday 17th June, 2017
Robbie's Park, Scotland Terrace,
Newburgh KY14 6AY
Ceres Highland Games
Saturday 24th June, 2017
The Bow Butts,
Ceres, by Cupar KY15 5QN
Thornton Highland Gathering
Saturday 1st July, 2017
Memorial Park,
Thornton KY1 4AS
Burntisland Highland Games
Monday 17th July, 2017
Links, Kinghorn Road,
Burntisland KY3 9JW
St. Andrews Highland Games
Sunday 30th July, 2017
Station Park,
St Andrews KY16 9SP
Inverkeithing Highland Games
Saturday 5th August, 2017
Ballast Bank Playing Fields
Inverkeithing, Fife KY11 1DS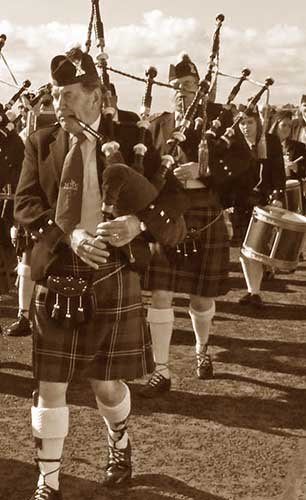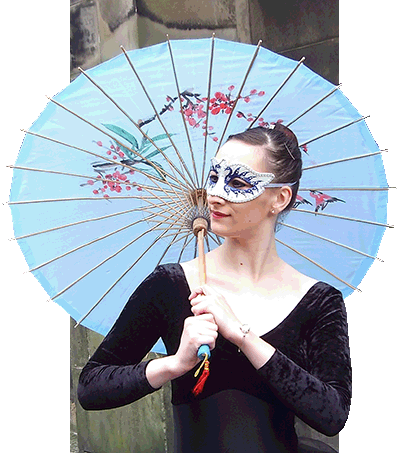 The Edinburgh Fringe Festival:
2017 marks the 70th anniversary of the Edinburgh Festival Fringe the largest arts festival in the world. The Fringe is a truly open access festival where no one is denied entry, making it the largest platform on earth for creative freedom. In 2016 the Fringe 2016, spanned 25 days and featured 50,266 performances of 3,269 shows in 294 venues. In 2017 the event will run from 4th August until 28th August.
During this time accommodation in Edinburgh is scarce and expensive. An alternative is to book accommodation outside Edinburgh. The east coast of Fife has many hotels and bed and breakfast facilities ideal for use as a base for visiting Edinburgh. Easy access to the city is provided by the East Coast Railway Line and a regular bus service. Buses stop just yards from the Kingswood Hotel.
The Edinburgh International Festival Fireworks Concert:
The Edinburgh Festival 2017 comes to a close on Monday 28th August with a spectacular concert and firework display. Over 400,000 fireworks will provide a display set to live orchestral music played by the Scottish Chanber Orchestra. Tickets are available to get you into Princess Street Gardens for the concert but you do not have to buy tickets to view the Fireworks. The fireworks can be seen from any vantage point in which you can see the castle. On a clear night we can even see them across the water from The Kingswood Hotel. Concert starts at 9.30pm.
The Royal Edinburgh Military Tattoo:
The Royal Edinburgh Military Tattoo is an annual series of military tattoos performed by British Armed Forces, Commonwealth and international military bands and artistic performance teams on the esplanade of Edinburgh Castle each August as part of the Edinburgh Festival.
The Tattoo in 2017 will take place over the period 4-26 August with performances on Monday to Friday at 9.00pm and on Saturday at 7.30pm and 10.30pm. There is no performance on Sundays.
All last evening performances end with a firework display (weather permitting) but on the dates 5th, 12th, 19th and 26th of August 2017 last evening performances will end with an extended firework display.
Edinburgh Hogmanay:
The Edinburgh Hogmanay Street Party is the highlight of three days of spectacular events, live bands, torchlight procession, top stars and fireworks to welcome in 2018. Edinburgh's Hogmanay Street Party is one of the world's greatest New Year celebrations. The firework display on a clear New Years Eve can be seen from The Kingswood Hotel and sometimes adds a bit of spectacle to our own Hogmanay celebrations.