Arrange Your Christmas Party With The Help of The Kingswood Hotel
If you are planning a works night out or a family gathering, we recommend our private dining experience. Our Alexander Suite can seat 150 and our Conservatory and Canmore Suite can seat 45 and 35 respectively. For more details telephone us on 01592 872329.
Christmas in our Restaurant 2021
Our special festive menus will start on Wednesday the 1st December 2021. Full details for Christmas in our restaurant will be found on our Christmas Brochure.
Christmas Day 2021
The presents have all been opened and it is time for the whole family to relax together with good food and good company at The Kingswood Hotel. Price £79 pp, Bookings from 12 noon to 3.30 pm.
Children age 11 and under, separate menu, price £33, price includes a gift left by Santa.
Our Christmas Day menu is available to view/download.
Hogmanay Ceilidh & Dinner
Welcome in the New Year in style at our Hogmanay Ceilidh Dinner Dance.
Time 7 pm for 7.30 pm until 1 am.
Price £75 per person including Ceilidh and 4-course dinner. or £290 per couple to include overnight accommodation & bucks fizz breakfast. The full menu is listed on our Christmas Brochure.
Party Nights
If you don't want to arrange your own party join us at one of our events. Music and dance with Elsa Jean McTaggart and even a murder to solve.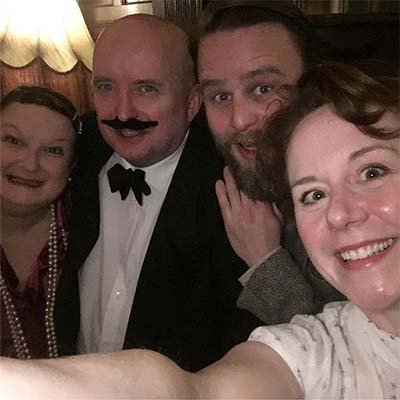 Christmas can be murder but it is also a lot of fun. We can promise you a crime to solve and lots of fun at our:
Festive Murder Mystery Nights.
Two nights are available 4th of December 2021 or 10th December 2021. I am sure you can make one of those dates.
7 pm for 7.30 pm start: Don't be late, you might miss a clue.
Price is £49 pp (includes a 4-course meal) or £190 per couple inc breakfast if you dare to stay.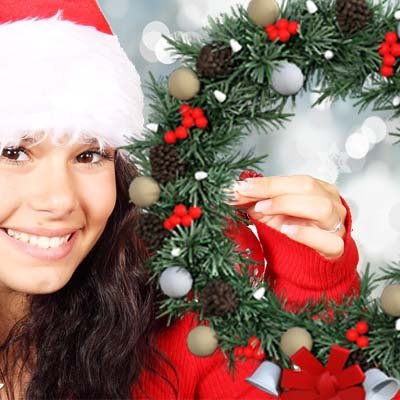 Christmas Wreath Class
Create your own Christmas Wreath with the guidance of Poppy Floral Design.
21st Nov 10 am and 1 pm | 28th Nov 10 am and 1 pm | 5th Dec 10 am and 1 pm.
£49 pp including our Festive Afternoon Tea
All materials are supplied although you may wish to bring your own secateurs and apron.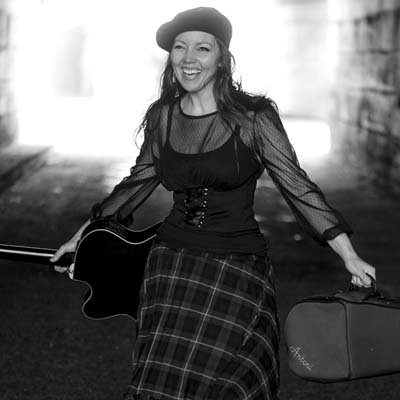 You're sure of a warm welcome when you spend:
A Christmas Evening with Elsa Jean McTaggart
Come and join Elsa and Gary for a candlelit evening of Christmas songs, music, banter, and a wee ceilidh, starting off with the famous Kingswood Christmas Cuisine. A delicious two-course meal is included in the price.
Price £35 pp – 11th December – Arrival 6.45 pm