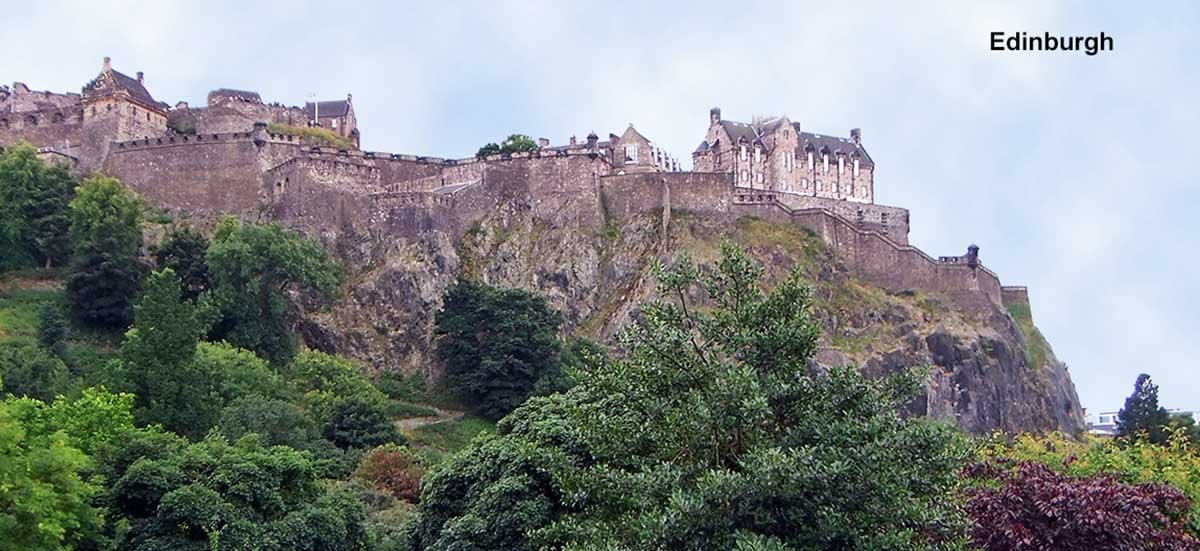 KIRKCALDY (10 minutes)
'The Lang Toun ' Our nearest large town with two indoor shopping centres and a new Leisure Pool. Pleasant  walks  along the  Prom and Sandy Beach and through the Beveridge Park, Dunnikier Park or Ravenscraig Park.
KIRKCALDY MUSEUM & ART GALLERY
Reopening in Spring 2013 after a £2.5m investment The art gallery can boast probably the largest public collection of works by William McTaggart & Scottish colourist S J Peploe outside the National Galleries of Scotland.  Also a number of works by the Glasgow boys, as well as modern works and the only paintings by Jack Vettriano owned by a public Gallery.
BEVERIDGE PARK, KIRKCALDY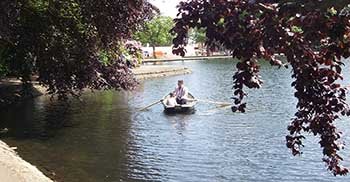 Attractive park with beautiful rose gardens, children's play park, bouncy castle during summer months boating pond, putting green, tennis courts skateboard and play park and crazy golf.
DUNFERMLINE – THE ANCIENT CAPITAL OF SCOTLAND (20 minutes)
A very attractive town, with many sites to visit.  It is the birthplace of Andrew Carnegie and there is a museum in the town dedicated to the great man, in the very cottage he was born in.
ST ANDREWS (45 minutes)
Visit historic sites of this picturesque university town including St Andrews Castle and St Andrews Cathedral and see The Old course and The Royal and Ancient or stroll through the pleasant town centre or walk along the beautiful West Sands beach.
ST ANDREWS AQUARIUM
One of the finest coastal locations in the historic town.Step through its doors and be transported into an underwater world of adventure and discovery. Come face to face with some of the most beautiful, fascinating and dangerous creatures of the seas  01334 474786.
BRITISH GOLF MUSEUM
The British Golf Museum is a 5 star museum at the heart of the home of golf, the museum displays a large collection of golfing artefacts and memorabilia etc. 01334460046.
ST ANDREWS BOTANIC GARDENS
About 8000 species of ferns, herbaceous plants, shrubs and trees are grown here. 01334 476452.
EDINBURGH (40 minutes)
An interesting 40 minute train journey crossing the iconic Forth Rail Bridge takes you into the centre of the Scottish Capital. The open top tour buses are an excellent way for new visitors to see the city. Edinburgh's top 10 visitor attractions are as follows;
1.Edinburgh Castle – Wherever you are in the city, this great medieval fortress perched on ancient volcanic rock is visible for miles. It's a microcosm of local history: this was the site of Mary, Queen of Scot's home, headquarters of Cromwell's invading army and today it hosts the military tattoo during the Edinburgh Festival.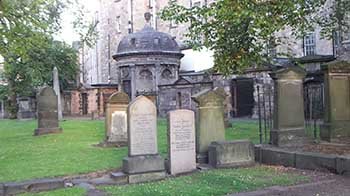 2 Greyfriars Kirkyard – where the most famous resident of all is Greyfriars Bobby the loyal Skye Terrier who kept a 14 year vigil on his masters grave, both dog and his master, John Gray are buried here.
3 Our Dynamic Earth – Step back billions of years at this huge interactive museum, where the time machine takes you back to before dinosaurs walked the earth. You can even witness the Big Bang from the bridge of a spaceship through the Hubble telescope.
4 Royal Yacht Britannia – Now nestling on the waterfront at Leith is the one-time floating palace for the Queen and the Royal Family, used for state visits and holidays between 1935 and 1978. Take a peek at the Queen's bedroom and one of the Queen's Rolls-Royces in the on-board garage.
5 Scotch Whisky Heritage Centre – learn all about the making of whisky, the difference between the various types such as single malt, etc, the people who made whisky the worldwide success it is today.
6 National Museum of Scotland – See treasures from the edges of history and trace Scotland's story from fascinating fossils to popular culture.
7 Royal Botanic Gardens – founded in 1670, is the 2nd oldest botanic garden in the UK. It's both a scientific institution and a tourist attraction.
8 National Library of Scotland – is the legal deposit library for Scotland , home to about 7 million books 13 million printed items and over 1.6 million maps!
9 Palace of Holyrood house – The Queen's official residence in Scotland was once home to Mary Queen of Scots – so there's lots to discover
10 Museum of Childhood
DUNDEE (1 hour)
The city built on the three J's – jute, jam and journalism.  Nowadays, visit the modern shopping centre, museums, gardens Visitor attractions including Discovery Point, Verdant Works, The McManus Mills, Observatory, Barnhill Rock Garden, Broughty Castle, HM Frigate Unicorn, Sensation Dundee, Botanic Gardens
DISCOVERY POINT – DUNDEE
Follow in Captain Scott's footsteps and step aboard his ship Discovery and lots, lots more. 01382 309060
GLASGOW (Just over 1 hr by car)
Scotland's Largest City offers wonderful pedestrianised shopping areas. The small underground affectionately known as 'The Clockwork Orange' is well worth a ride. The top 10 Visitor attractions are as follows:-
1. Kelvingrove Art Gallery and Museum
2. The Mackintosh Ten (i.e. Mackintosh House, Willow Tea Rooms, Ruchill Church Hall, Queen's Cross Church, School of Art, Martyrs' Public School, the Lighthouse, Daily Record Building, Scotland Street School Museum, & House for an Art Lover)
3. The Burrell Collection (including Pollok Country Park & The Pollok House)
4. Glasgow Cathedral Precinct (including Glasgow Cathedral, Provand's Lordship, Necropolis & St. Mungo Museum)
5. Botanic Gardens & Kibble Palace
6. Glasgow University and grounds
7. Riverside Museum of Transport & Travel
8. Gallery of Modern Art
9. Glasgow Science Centre (including IMAX & Glasgow Tower)
10. People's Palace and Winter Gardens
CAITHNESS VISITORS CENTRE CRIEFF (50 minutes)
Watch the craftsmen at work as they create works of art in glass. www.caithnessglass.co.uk/ 01764 654014
GLENTURRET – CRIEFF (50 minutes)
Scotland's oldest Distllery, with an award-winning visitor centre, go and taste 'The Water of Life'01764 656565.
STIRLING (50 minutes)
Visit Stirling castle, or wander through the town, visit the nearby Wallace Monument, in honour of William Wallace, made famous by the film Braveheart or visit Bannockburn Heritage Centre.