The Kingswood Hotal usually plays host to two Wedding Fayres and two open days per year. The first in January with the last show in September. For latest news of our Wedding shows and Wedding open days at The Kingswood Hotel please follow us on FACEBOOK.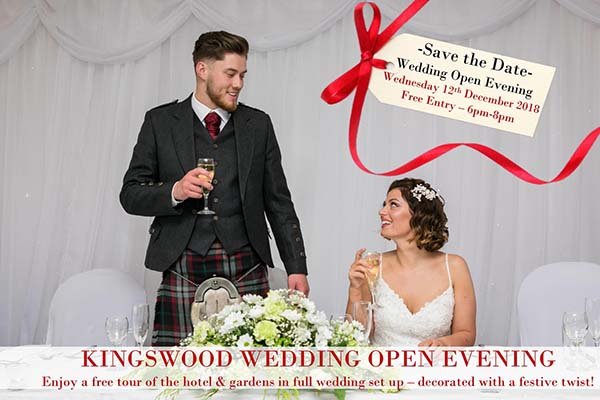 Welcome to our first wedding open evening and our first open evening just before Christmas.
Wedding Open Evening 12th December 6 pm to 8 pm
Enjoy a free no commitment tour of the hotel and gardens decorated with a festive twist. Imagine your wedding as part of your Christmas celebrations and take advantage of our Wonderful Winter Wedding Offers.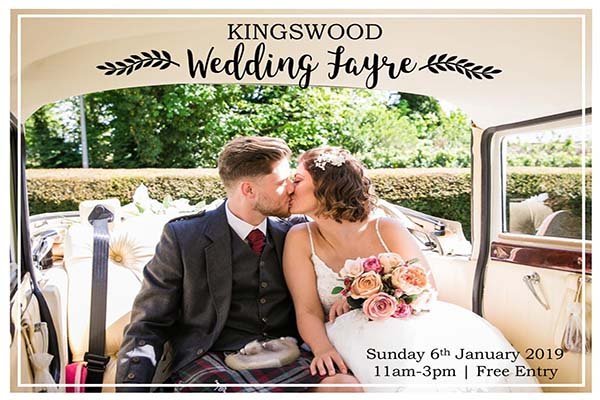 Come along to one of our Wedding Shows and get ready for your wedding day with wedding must-haves and lots of ideas from professional suppliers, including a catwalk with all the new season trends. Our next Wedding Fayre will be on Sunday 6th January 2019. Entry is free and the event will be open 11 am to 3 pm.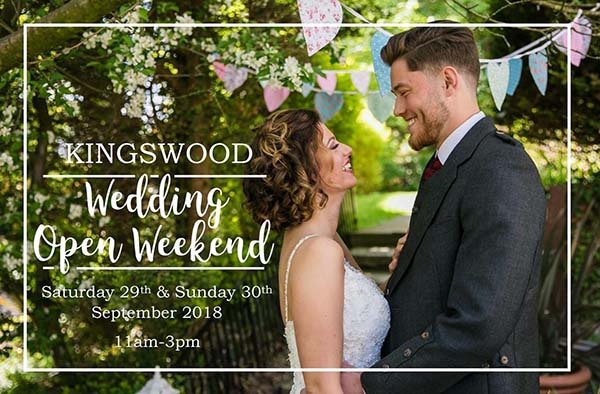 The Kingswood Hotel is one of the top wedding venues in Fife. Let us show you how we can help take the stress out of your big day. Our next open day date is to be confirmed. Entry is free and you will be able to enjoy a no commitment tour of the hotel and grounds decorated ready for your wedding. The hotel will be open for viewing between 11 am and 3 pm.