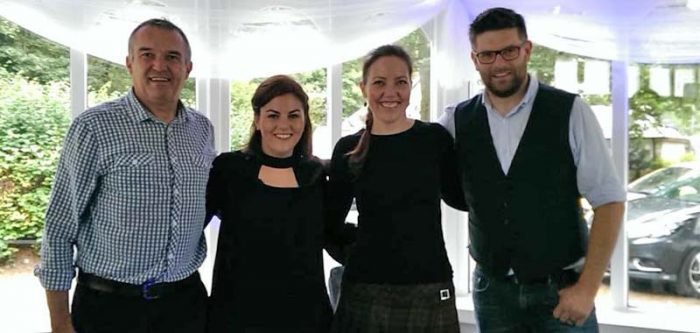 Left to right: Gary Lister, Rebecca Connelly, Elsa Jean McTaggart & Scott Burrell.
The Kingswood Hotel started September off in style when we invited back Elsa Jean McTaggart to brighten up our Sunday with music and song. Along with Mr Lister Elsa was joined by Fife based band SidebySide. The afternoon kicked off with a few originals songs from the talented Singer/Songwriter Rebecca Connelly before Elsa took to the stage. Bands intermingled when Elsa borrowed drummer Scott Burrell for some of her numbers and the whole gang came together to sing 'Caledonia'.

Elsa Jean McTaggart will return with two dates this Christmas, 29th November and 1st of December 2018. SidebySide will also be doing a Christmas show at The Kingswood Hotel on the 21st of December 2018. Full details are available on our Christmas Events Page.