Next Jazz Session 1st May 2022 – 2.30pm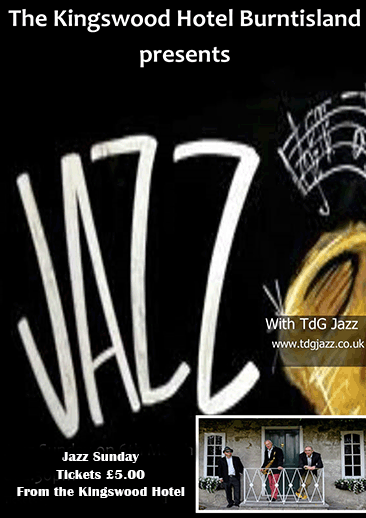 A Sunday afternoon in a hotel outside a small town on a picturesque stretch of the Fife Coastal Path might seem to be a strange time and place for a Jazz session.  Those looking for a relaxed Jazz session in Fife can do worse than seeking out The Kingswood Hotel. Just outside Burntisland, along the Kinghorn Road, you will find this venue surrounded by woodland.  Over the past few years, the Kingswood Hotel has built up a following for its Sunday Jazz afternoons. The Jazz sessions usually occur on the first or last Sunday of each month, but for actual dates and times, it is best to contact the hotel or look on their events page. Dates depend on the availability of the performers, TdG Jazz.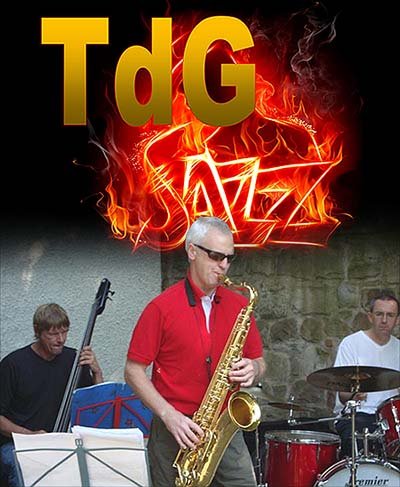 TdG Jazz
TdG is a Scottish jazz trio/quartet comprising sax/piano/drums/bass. Their set list is influenced by some of the jazz greats including Charlie Parker, Theolonious Monk, Charles Mingus and Herbie Hancock. The repertoire spans classic swing numbers, from bop to Latin/bossa nova, and some original compositions to entertain any audience. TdG have played at venues across Fife and Edinburgh including Aberdour Castle, Holyrood Palace, and The Tower Restaurant (National Museum of Scotland).
.